Packing And Boxes Acton w3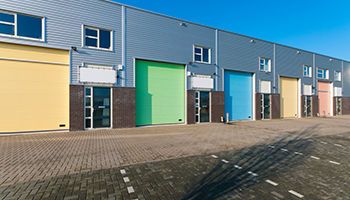 Choosing the Right Boxes

When you are packing up to move, it is essential that you choose the right boxes. You need to make sure that you choose boxes which are strong and well-made. This will ensure that your belongings are safe during transportation. Also, consider the size of the box when you are planning to move. Smaller boxes allow for easier carrying, but if you have heavier items, larger containers may be more suitable.


Packing for the Move

Once you have chosen the right size boxes, it's time to start filling them with your belongings. Start by wrapping fragile items such as vases or glasses in bubble wrap or towels before placing them into a box. This will help protect them from any bumps which may occur whilst they're in transit. Make sure to not overfill boxes and make sure each box has a clear label on it with its contents inside. When packing these boxes try and stack them in an orderly fashion so that they aren't too heavy and do not pose a risk whilst being transported. Once all of your items have been packed, simply contact us at

and we can arrange pickup or drop off depending on what suits your needs best.


Shipping & Delivery

At Storage Acton, we understand how stressful moving can be. That is why we provide many shipping options which include shipping through our transport facility to ensure fast arrival of your packages at their final destination. We also offer delivery services to anywhere around London and beyond, making us one of the most reliable shipping companies in Great Britain today! So why not call us today and talk about our competitive prices for your storage needs?
---